Monday, January 16, 2023
Apparition and Message of Our Lady Queen and Messenger of Peace on January 15, 2023 - Feast of the Anniversary Apparition of Pontmain and Banneux
Have the Holy Hope, Which Never Allows Your Souls to Become Discouraged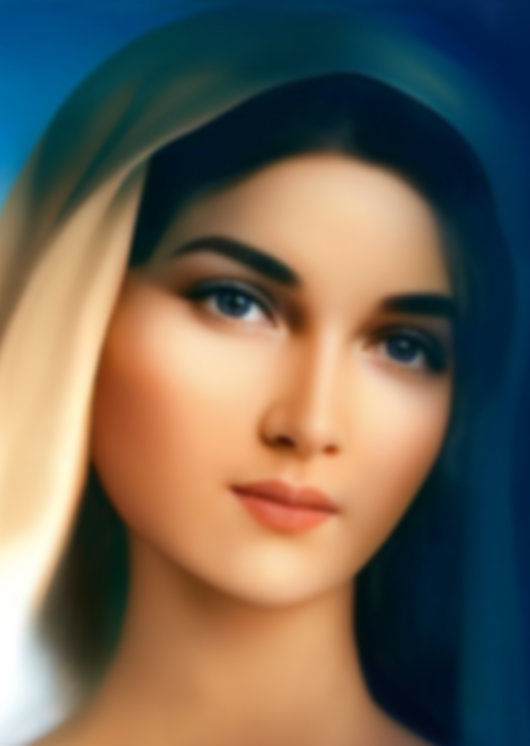 JACAREÍ, JANUARY 15, 2023
ANNIVERSARY CELEBRATION OF THE APPARITIONS OF PONTMAIN AND BANNEUX
MESSAGE OF OUR LADY QUEEN AND MESSENGER OF PEACE
AT THE APPARITIONS OF JACAREÍ SP BRAZIL
TO THE SEER MARCOS TADEU
(Marcos): "I will do yes my Queen.
I will.
Was that visit of mine to Mr. Jose Anselmo a vision or a dream?
I knew it!
(Blessed Mary): "My children, I am the Lady of Hope! I appeared in Pontmain to call all My children to the holy Hope in God.
Have the holy Hope, which never allows your souls to become discouraged.
The world may be in crisis, but Heaven is not in crisis.
The world may be in the process of self-destruction, but Heaven is not!
Heaven remains at peace, Heaven continues with the same power and the same glory that it has always had.
The Lord has not changed, the Lord will never change. Men may change, kingdoms, Nations, but God does not change. And He will soon My children, fulfill the desires, the hopes of not only the martyrs, the prophets, the ancient Fathers and the Saints who never ceased to plead and to cry out, 'Maranatha, come Lord Jesus!'
But soon He will fulfill the holy Hope of all My children who now obey Me, who now walk with Me in prayer, in holiness, in contempt of the world and its fashions, its temptations and seductions, its false goods and promises. And they walk with Me on the road of silence, of prayer, of mortification, of hiding, in short, of true life in God.
The desires and hopes of these My children will all be fulfilled with the return of My son Jesus.
I have been here to cry out for 32 years: Maranatha! Come Lord Jesus!
And soon He will come, and then He will fulfill the desires, the holy hopes of the heart of My little son Marcos and all like him: they struggle, they wish, they sigh, they burn with desire to see Me triumph all over the earth with My son Jesus.
Then the New Heavens and the New Earth will come, and this old world corroded by sin will end.
I said here at the beginning of My Apparitions that everything that was corroded, corrupted, rotten, would fall down and not rise up anymore. And it must not be lifted up.
So, My children, leave everything that corrupts, everything that corrodes, everything that rots your souls like withered and dead flowers. And look for everything that makes your life and soul a beautiful mystical rose, fragrant, pleasing to God and full of the dew of divine grace, of sanctifying grace.
I am the Lady of Hope, the great sign that appeared in the sky of Pontmain and that also appeared in the sky of this place, in the sky of your life, My children. To show you all how great My love is, and the path you must follow: which is the path of goodness, of prayer, of holiness and grace.
See how I am truly a merciful, wonderful and loving Mother to all of you. I have given you My ray of light, My little son Marcos, who helps you to understand My apparitions and My messages. Because you My children are so eroded by material possessions.
You have been in contact with so many evil experiences and so much materialism that you are blind, you see and do not see, you hear and do not understand.
That is why I have given you My little son Marcos, to help you to see, to understand, to see the truth, and in knowing the truth, to be set free by the truth.
This is a sign of My love for all of you. So, little children, do not lose hope, but continue steadfast on the path that I have marked out here for each of you.
Pray My Rosary every day, it is the only hope for humanity. Just as I saved Pontmain and France through the Rosary, you too will be saved by this powerful prayer.
Pray the Magnificat and the evening prayer every day as My children of Pontmain did. And I will also smile upon you and bless you and give you the peace and happiness that I gave to My children of Pontmain.
My little son Marcos, you have offered to Me all day long the merits of this wonderful film you made, of My Appearance in Pontmain, which made My Message known to so many children, to so many hearts over so many years already.
You have offered these merits for your father Carlos Tadeu, for all who are present here today, and in a special way for two people, one far away and the other for My son Marcos, Marcos Jana.
Well, in answer to your wish, I now give your father 14,580,000 (Fourteen million, five hundred and eighty thousand) blessings.
To those who are here I now give 9,108 (Nine thousand, one hundred and eight) blessings. To My son Marcos Jana I now give 2,000 (Two thousand) blessings, which he will receive again on the Anniversary of My Apparitions here, and in the same way I bless the other person for whom you have offered.
In this way I satisfy the great burning flame of love and charity in your heart, converting your merits into graces and pouring them out on the children I love. So that in this way, My Flame of Love can break down the obstacles in them and act with even greater intensity and power.
Rejoice My ray of light, because thanks to you Pontmain will be known throughout the Earth, and when this is done My Immaculate Heart will triumph for sure and the infernal empire will be overthrown once and for all, like a stone falling and shattering in on itself.
Then, I will raise the Throne of the Sacred Heart of Jesus, My Throne and the Throne of the Most Loving Heart of Saint Joseph, and we will reign in all hearts. And finally, the Lady of all Nations, the Lady of Hope will bless the world with peace.
This is My new Pontmain, where I perform the miracles of My love in the lives of My children and rekindle in them the flame of My Holy Hope.
I bless you all with love: from Lourdes, from Pontmain and from Jacareí."
MESSAGE FROM OUR LADY AFTER TOUCHING THE RELIGIOUS OBJECTS
(Blessed Mary): "As I have already said, wherever one of these holy objects arrives, there I will be alive carrying with Me the great graces of the Lord.
I touch also now with the hem of My veil on these holy images, wherever they arrive there will also arrive My grace and the blessing of My Flame of Love.
To all of you I bless again that you may be happy and I leave My peace."
MAGNIFICAT
The Prayer Of Mary
My soul proclaims the greatness of the Lord, 
my spirit rejoices in God my Savior
for he has looked with favor on his lowly servant. 
From this day all generations will call me blessed: 
the Almighty has done great things for me, 
and holy is his Name.
He has mercy on those who fear him
in every generation. 
He has shown the strength of his arm, 
he has scattered the proud in their conceit.
He has cast down the mighty from their thrones, 
and has lifted up the lowly. 
He has filled the hungry with good things, 
and the rich he has sent away empty.
He has come to the help of his servant Israel
for he remembered his promise of mercy, 
the promise he made to our fathers,
to Abraham and his children forever.
(Lk 1: 46-55)
"I am the Queen and Messenger of Peace! I have come from Heaven to bring peace to you!"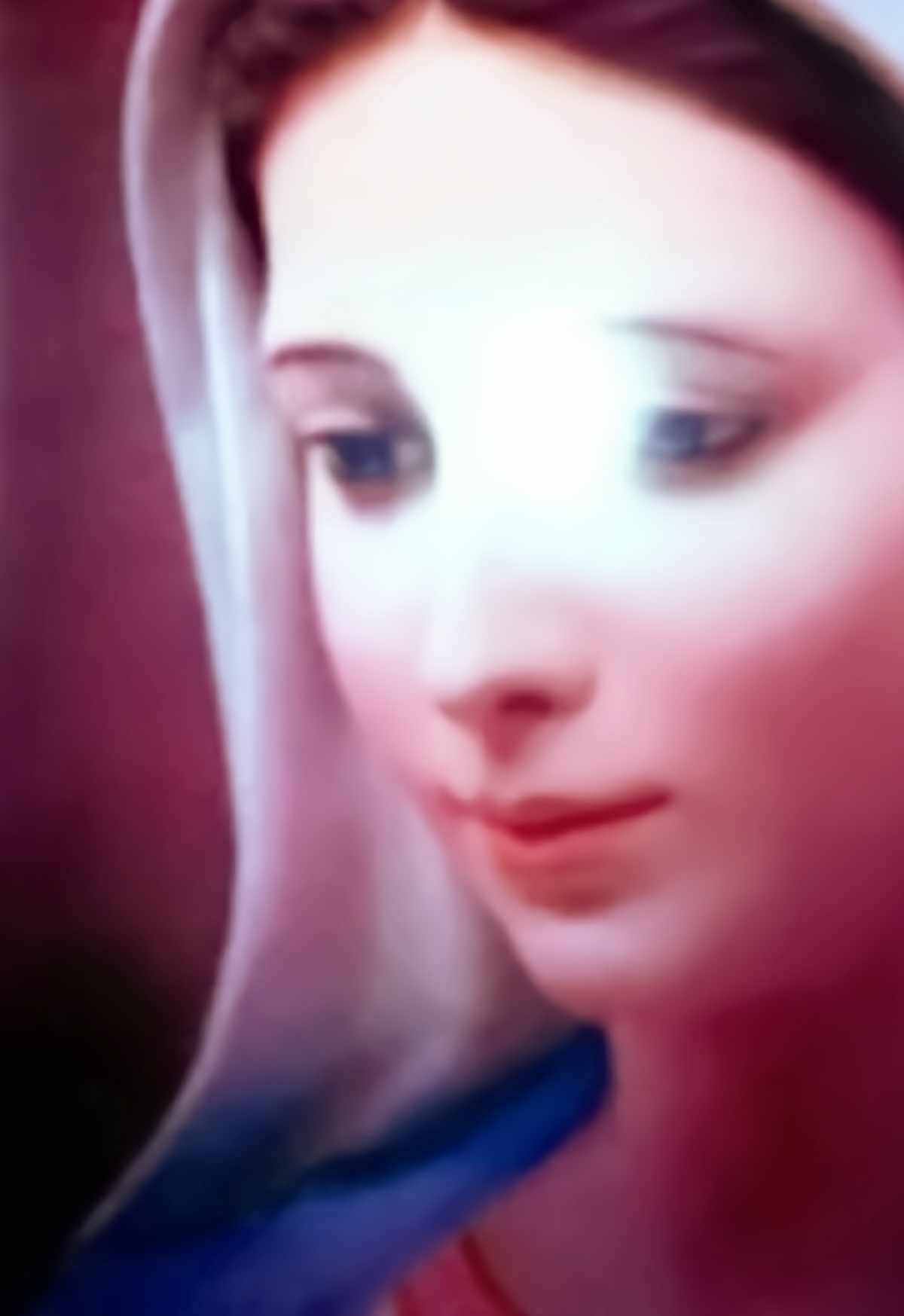 Every Sunday there is Cenacle of Our Lady in the Shrine at 10 am.
Information: +55 12 99701-2427
Address: Estrada Arlindo Alves Vieira, nº300 - Bairro Campo Grande - Jacareí-SP
Listen to the Radio "Mensageira da Paz"
Purchase from the Shrine CDs and Dvds of movies and prayers and help in the work of Salvation of Our Lady Queen and Messenger of Peace
See also...
The Apparition of Our Lady at Jacareí
The Apparition of Our Lady at Lourdes