Sunday, September 5, 2021
Message of Our Lady, Queen and Messenger of Peace, to the visionary Marcos Tadeu Teixeira
Pray the Rosary with even more love for peace and for your freedom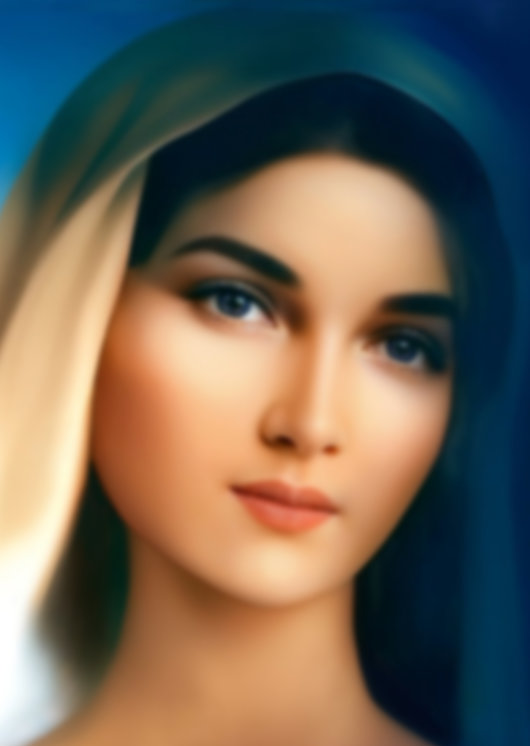 (Marcos): "Yes, I will, Mother, I will..."
(Mary, Most Holy): "Dear children, today I call you once again to prayer.
Pray the Rosary with even more love for peace and for your freedom.
With the Rosary you can change all evil into good. You can change your situation, no matter how difficult it is.
With the rosary you can even change and transform many hearts that are now filled with evil, hatred and violence.
With the rosary you can change hard and cold hearts into glowing hearts full of love, full of love for God and full of love for souls.
So pray the rosary for the conversion of the world and all people, because only the rosary can save the world now from everything that Satan has prepared for it.
Always pray my rosary of peace! Through this rosary I will grant great graces to all who pray it, above all I will grant the grace of peace to many nations, cities and families.
Convert yourselves! Change your lives! Reform your lives completely based on my messages and the word of the Lord, so that I can then truly lead you on the path of holiness and guide you into the new era of peace that my heart is preparing for you.
My dear son Marcos, thank you very much for making my messages known to all my children in San Damiano through the meditated rosaries of tears and other recordings you made.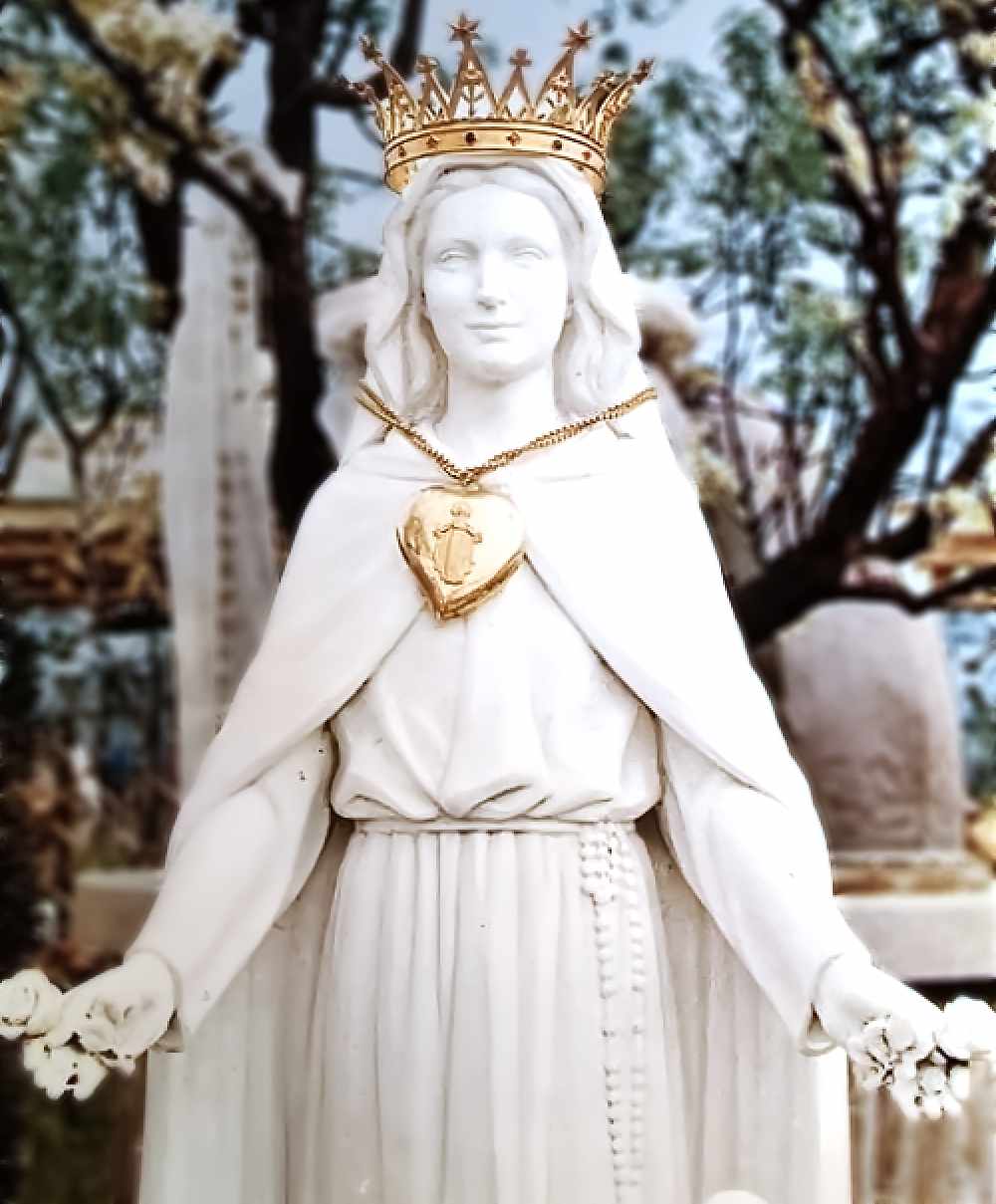 Our Lady of San Damiano
Thank you, my son! Thanks to you, my children know my messages of pain and love that I proclaimed so long ago in San Damiano, and now they faithfully follow my words and walk the path of prayer and holiness.
Yes, while so many sought only the fulfillment of their personal desires, you dedicated so many days, weeks and months of your life to the recording of my messages of San Damiano, so that all my children might come to know them, be converted and thus obtain salvation, and also so that my Immaculate Heart might be relieved in its great sorrow at the loss of so many souls.
Thank you, my Son, thanks to you my apparitions in San Damiano live in the hearts of my children and so I can defeat Satan in each heart, day by day, more and more.
This merit is all yours, so do not let anyone take away your joy. Rejoice! Because thanks to you, my apparitions in San Damino and the messages that my Son Jesus gave to Marguerite of Belgium live on. And what Satan intended to do, that is, to erase these messages and make them disappear completely from the earth, has failed.
Yes, Satan has failed thanks to you. So don't let your joy be taken away by anything!
Thanks to you, my heart triumphs and crushes Satan. Therefore, for every soul that converts through these messages, there will be many more crowns of glory that I will give you in Heaven. Rejoice!
And rejoice also, my son Carlos Thaddeus, because to you I have given the child for whom I have been waiting for almost a decade to make known to all our children my messages of San Damiano and my Son's messages to Marguerite of Belgium.
Through this child, my heart will triumph solemnly over all evil, and in the end, my Son Jesus and I will reign absolutely over all peoples!
I bless you all now: from San Damiano, from Oliveto Citra and from Jacareí".
OUR LADY AFTER TOUCHING THE RELIGIOUS OBJECTS
(Holy Mary): "As I have already said, wherever one of these rosaries and images arrives, I will be alive and take with me the great graces of the Lord.
I bless you all and give you peace."
Links:
https://www.presentedivino.com.br/cd-as-aparicoes-de-san-damiano-02
https://www.presentedivino.com.br/cds-terco-das-lagrimas-de-sangue
Prayers by Our Lady of Jacarai